School Uniform
---
Gwisg Ysgol
We have a school uniform that we actively encourage pupils to wear, as we believe this adds to the ethos of the school, assisting with good behaviour and fostering a strong feeling of belonging amongst the children.
It is not a requirement to buy branded school uniform, but should you wish to then all items are available to order online through Brigade Schoolwear. We are also pleased to offer an ethical school uniform option in partnership with Koolskools, the only school uniform provider in the UK supplying a complete range of quality garments made with Fairtrade cotton and recycled polyester at affordable prices.
The school has recently adopted the Welsh Government Statutory guidance for school governing bodies on school uniform and appearance policies to ensure due regard is given to securing equality of treatment between pupils of different sexes and genders.
Uniform for pupils is as follows: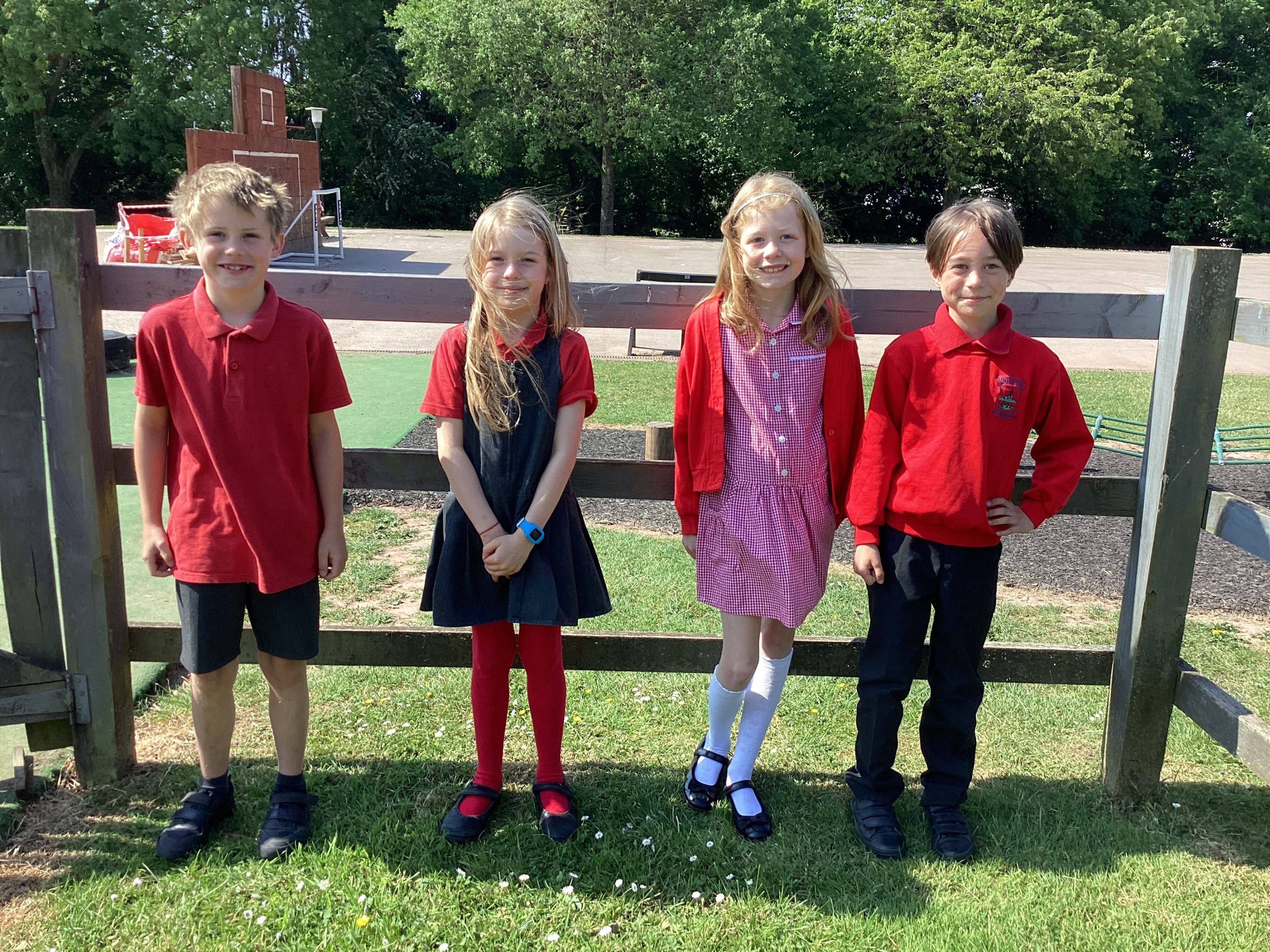 Plain dark grey or black trousers/ shorts
Plain dark grey or black skirt/ pinafore dress
Red checked summer dress
Red school sweatshirt or cardigan
Red polo shirt
Black shoes (not trainers)
PE Kit:
Round neck T-Shirt in house colour (Usk - green, Wye - yellow, Monnow - red)
Plain black shorts (not cycling shorts)
Indoor PE footwear – bare feet
Outdoor PE footwear – white socks & trainers
Winter (optional) – sweatshirt in house colour sweatshirt, plain black tracksuit bottoms
Children in Reception - Year 3 are asked to bring PE kit to school at the beginning of the half term, to be left in school and taken home during the holidays. ​
In Year 4 - 6 we ask that children come to school in their PE kit on their PE days.
Other:
The only items of jewellery permitted are stud earrings and watches. No other items of jewellery may be worn.
We aim to make the most of our outdoor environment regardless of the weather, so it is important for children to have appropriate outdoor clothing - therefore we would appreciate if a pair of wellies/ change of shoes could be kept in school.
Please make sure all items are named so they can easily be returned to your child if lost!
---
​